As a New Layer 1 blockchain, the Aptos chain, which has recently made headlines for its token air drop to its predecessors.
We are pleased to introduce "Aptos Defi", the Defi of the Aptos chain.
This article is not an investment recommendation.
Please use your own judgment when actually trading.
What is Aptos Defi?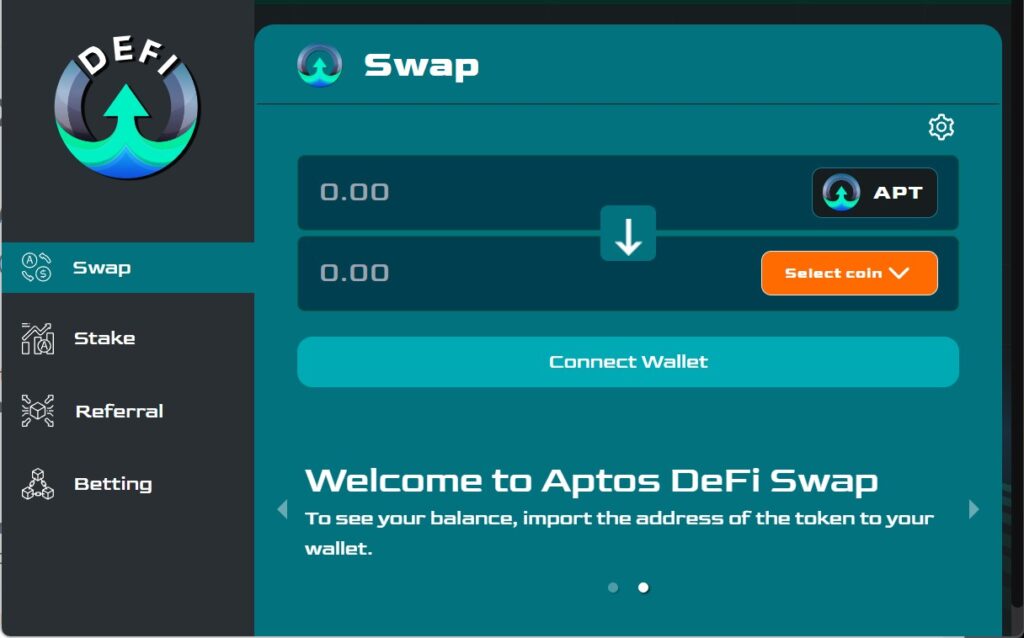 Aptos Defi is a decentralized finance that enables "Swap", "Staking" and "Yield" to function on the Aptos chain.
When a new and promising chain is born, many defi are also born, but most of them end up with half-baked plojects, or some of them are fraudulent plojects.
In this respect, "Aptos Defi" has already been externally developed and is highly anticipated.
At least they seem to be motivated, so I am keeping an eye on them as well.
Things to do in advance with Aptos Defi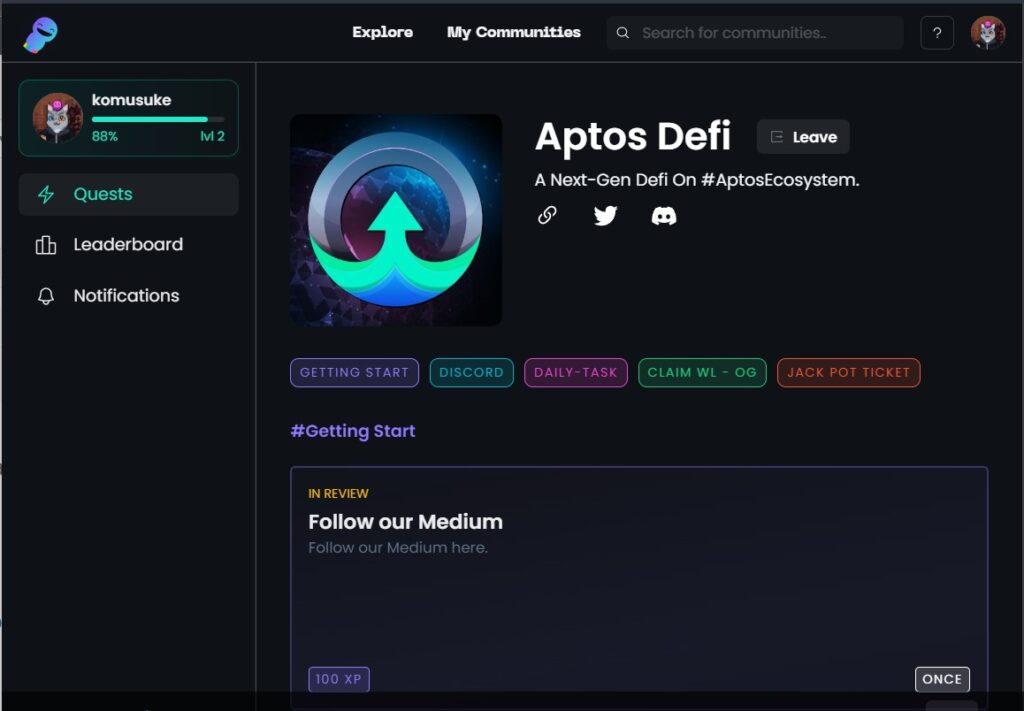 In Aptos Defi, pre-executable quests and other activities are conducted by the community.
We should definitely do this as we expect airdrops of tokens, etc., as was the case with the Aptos chain.
Many of them are simple, such as following Twitter or joining DISCORD, so you can enjoy them like a game.
Let's do what we can while keeping an eye on future developments.