New move to earn apps are popping up all the time, sparked by STEPN, but…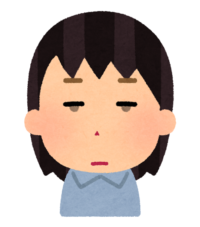 The initial investment cost to start an app is too high to get in.
I think there are many people who have a hard time getting started due to issues such as I don't know how to start.
So, I would like to introduce "Sweat Coin" a free move-to-earn application.
What's Sweat Coin?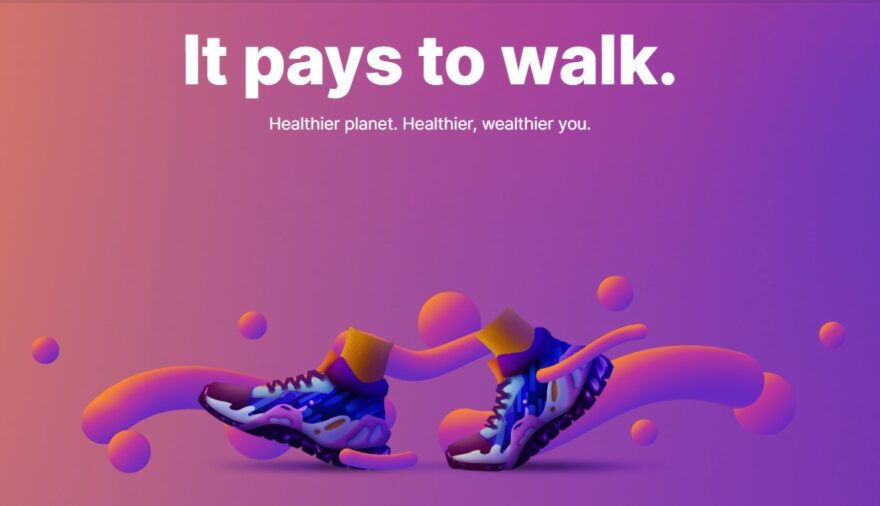 It is hard to imagine what kind of app it is from the name, but Sweat Coin is a move-to-earn app that allows users to earn virtual currency just by walking.
You can earn money just by moving, so you can add value to your daily commute or shopping trips.
Let us explain exactly how you can earn currency.
Walking (running)
The simplest way to earn money is to walk.
The simplest way to earn coins is to walk.
(It seems that the maximum is 10,000 steps per day.)
| | |
| --- | --- |
| Sweat coin | Health care |
| | |
By linking Sweat Coin with healthcare (Google Fit for android users), the number of steps is counted in the background, so there is no need to launch the app when walking.
So whether you are heading to the restroom or to the office while at home, your steps will be automatically counted as long as you keep your phone in your pocket.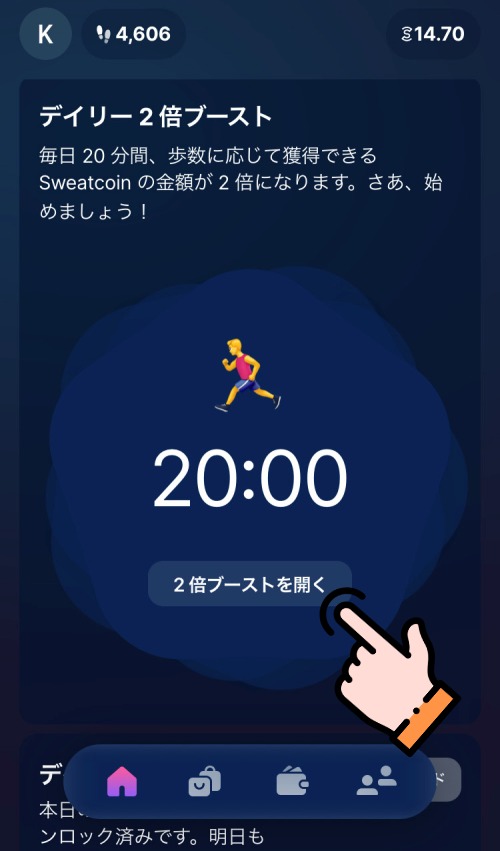 However, when moving for more than 20 minutes at a time, remember to use the Daily Double Boost before walking.
Earn money by watching ads & inviting friends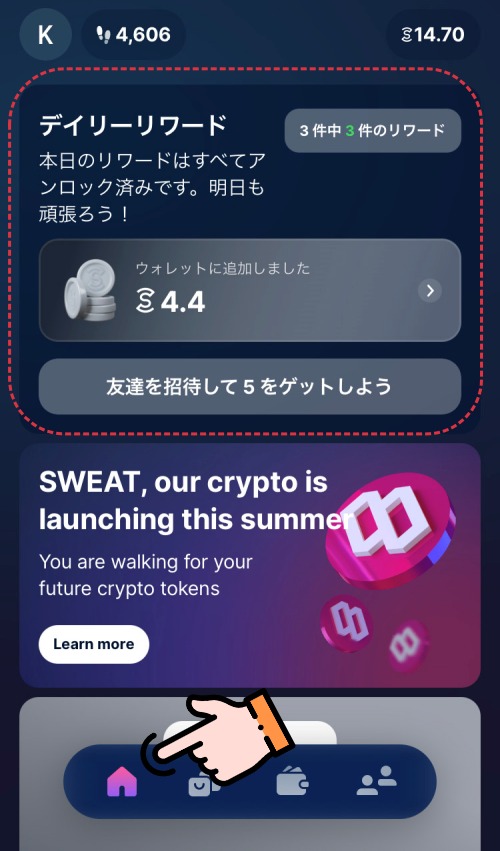 Swipe down on the home screen of the application and you will find a section called Daily Rewards.
Click here to watch an ad, and after watching it, you will receive a fixed amount of Sweat Coins in a roulette.
You can also get 5 coins for every friend you invite to the Sweat Coin app by referring a friend under Rewards.
(5 coins are also given to the person you refer, so it's a better deal than starting without a referral).