"STEPN" a move to earn application that allows you to earn money just by walking.
I thought "I have no choice but to try this" and tried to start, but apparently it has recently become invitation-only and requires an activation code.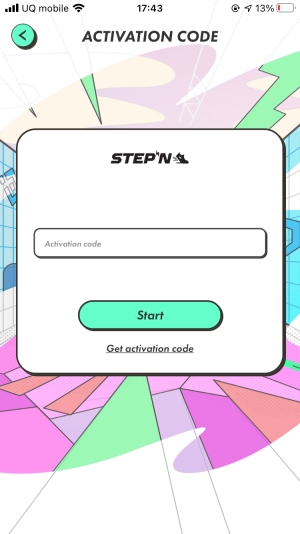 I've been looking at Twiiter and it seems like it's full of invite code refugees: ….
I myself was in trouble, but I found a way for anyone to get the code, so I'd like to explain it.
How to get an invitation code for STEPN
As it turns out, the invitation code is given out on the official STEPN account on an app called Discord.
However, it is basically in English, so it is sometimes difficult to understand.
What is "Discord" in the first place? I will try to explain the procedure from the beginning so that even those who are not familiar with Discord can understand it.
Discord Registration Procedure
①Download App
First, download the Discord application.
Discord Download Link
②Create a Discord account
After launching the application, you will create an account.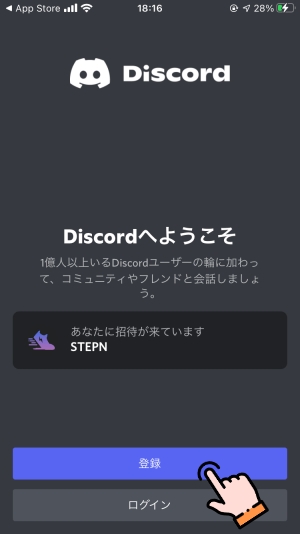 First, tap Register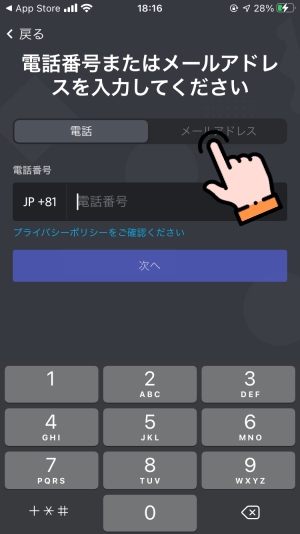 You can register with either a phone number or an email address.
This time, we will explain the procedure using an e-mail address, but you will register both later, no matter which one you choose.
So, tap your e-mail address to switch.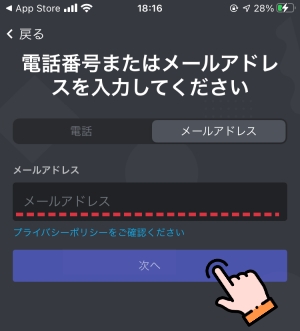 Enter your email address and tap Next
(Please be sure to use an address that can receive email as you will be asked to confirm your account registration.)
Decide on a nickname that will be displayed within Discord.
Think of a password for logging in and enter it.
Tap Next when you are done.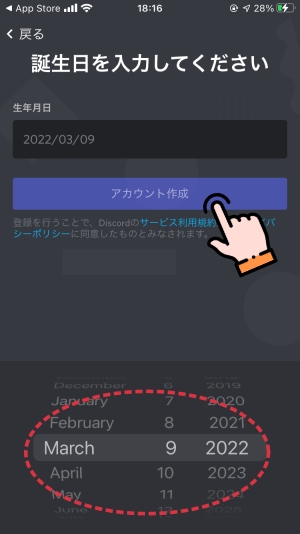 Enter your birthday and tap Create Account.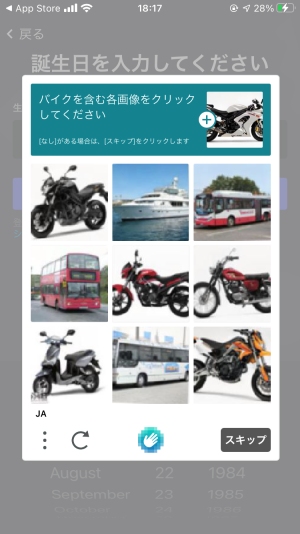 Once you have cleared Caocha, account creation is complete.
You should have received an email from Discord at the email address you registered here.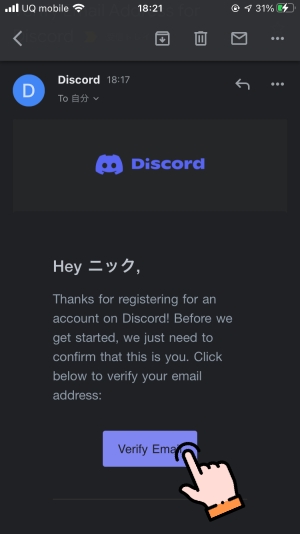 Tap Verify Email in the body of the email to confirm account creation.
There are just a few more settings in Discord.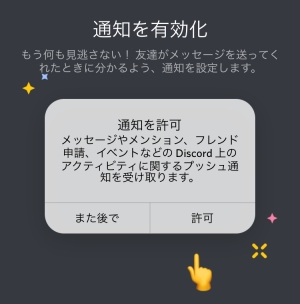 Decide whether you want to be notified of notifications.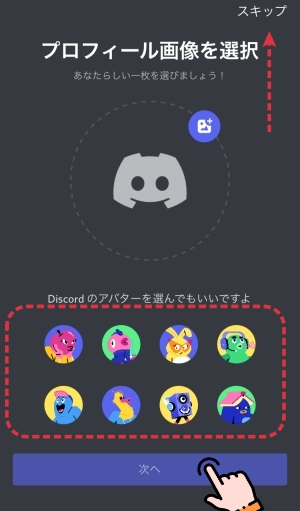 Decide on a profile picture.
(You can skip this step and use any image you like later.)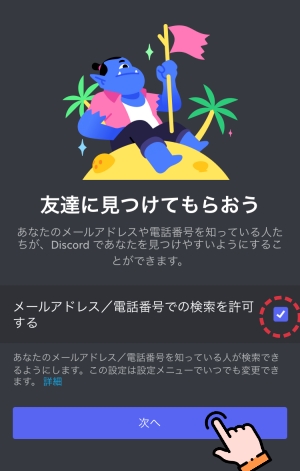 Decide whether or not you want to be able to search for friends in the phonebook.
Uncheck the box if you do not want people using Discord to find you.
It's been a long time coming, but if you've made it this far, you're almost to the STEPN invitation code.
Go get an invitation code for STEPN
Once you have created a Discord account, follow the official STEPN account to get an invitation code.
Continue with the previous steps and open Discord.
Removal of restrictions on use within STEPN's Discord account
If you've downloaded the STEPN app, you've probably received an invite from the official account.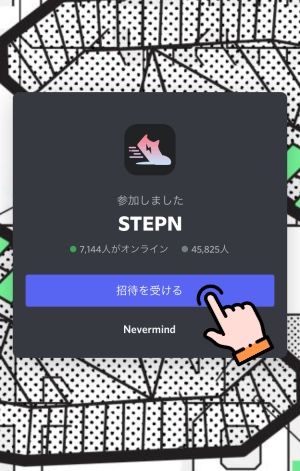 Tap Accept Invitation here.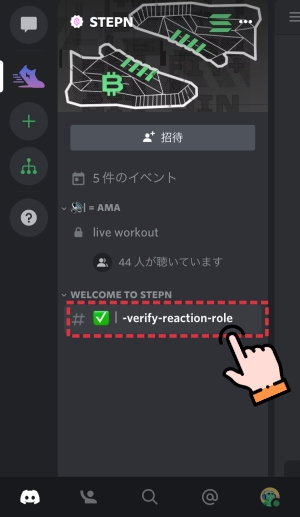 The usage restrictions are in place when you enter your account.
Tap "verify-reaction-role".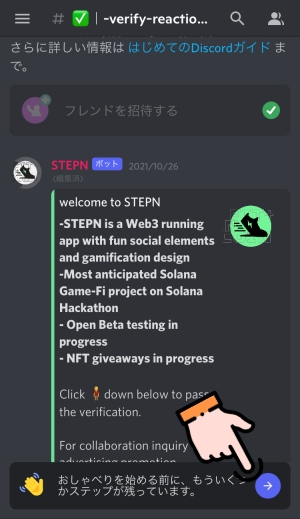 Tap on the "Before we start chatting…" section.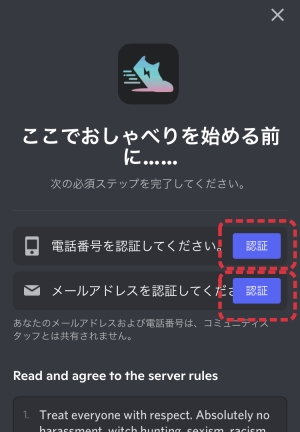 We will authenticate your phone number and email address.
*If you have an email address, it should be complete if you completed the email verification when you created your account.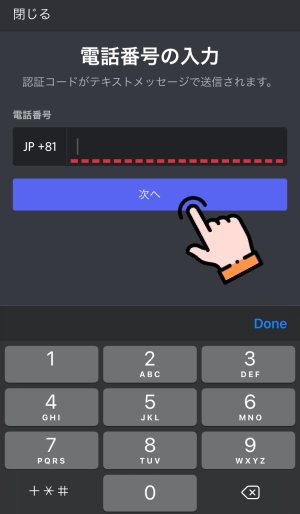 Enter your phone number and tap Next.
(Since this is an international number, please enter your 10-digit phone number without the 0 of 080 or 090)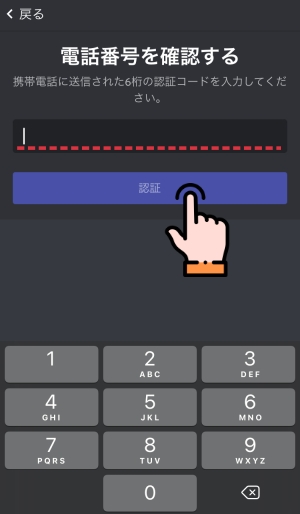 You will receive a short message to the phone number you entered earlier. Enter the 6-digit number in the message and tap the verification button.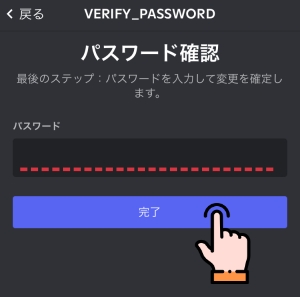 Enter the login password for your Discord account and tap Next.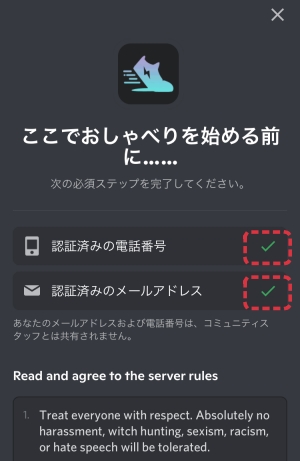 This should check the box for authentication, so scroll down the screen.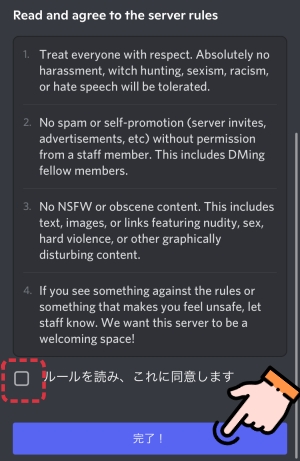 Read and check the rules against speaking in your STEPN account, then click Done.
This will remove the restriction.
Thanks for your help, now all you have to do is to get the invitation code.
Get an invitation code for STEPN
(*April 15, 2022 note: Currently, it seems that 1,000 people a day can receive free and unlimited.)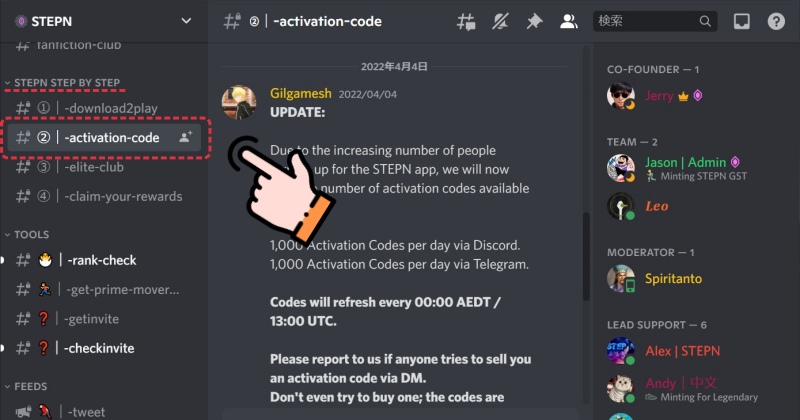 It seems to be published every day at 22:00 in ②activation-code in STEPN STEP BY STEP.
Or click here
In the GROUP CHAT, someone sometimes distributes activation codes in the activation code sharing section.
It seems that the early bird gets the worm, but let's get it and move to earn as fast as we can!
reminder
There are some people who are currently reselling STEPN activation codes, but if the officials find out about it, they may BANG your account in the worst case, so be sure to get them from people who are giving them away for free.
It may be practical to get an activation code from the official DISCORD or by following someone who is doing STEPN on Twitter and getting to know them well.
Be careful not to approach people who are trying to use the activation code to increase their social networking followers or to get money, as you may be a sucker.