WAX is also a blockchain gaming platform.
I believe we'll be staking WAXP tokens to the CPU and NET to play the game…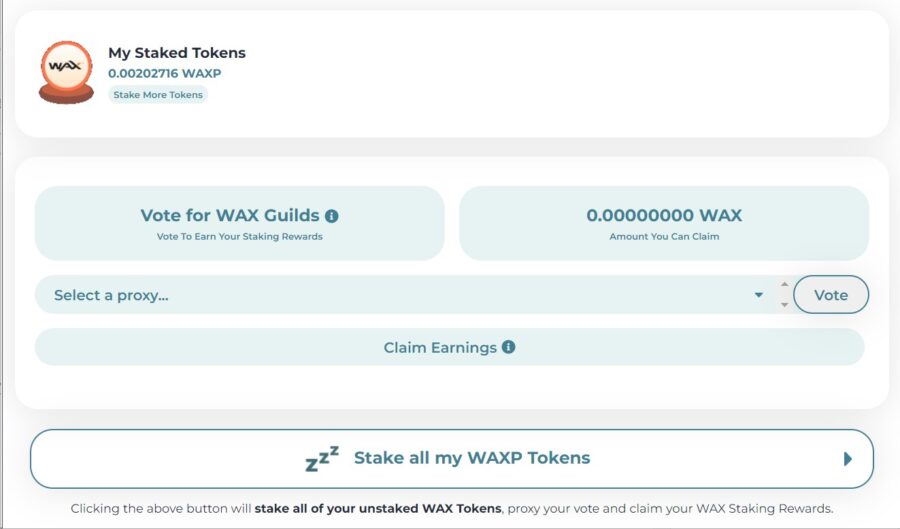 Are you having trouble finding the menu when you want to remove the staking to CPU or NET?
I was so troubled that I had to google around, so I would like to explain this as a reminder.
WAXP unstaking of WAX is done on a dedicated website
If you want to remove the WAXP staking, you cannot do it from the WAX Cloud Wallet site.
The WAX engineer told me that it is necessary to do it from another site called "EOS Aouthority".
The procedure is not particularly difficult, so I will try to explain it in order.
WAXP unstaking procedure in EOS Aouthority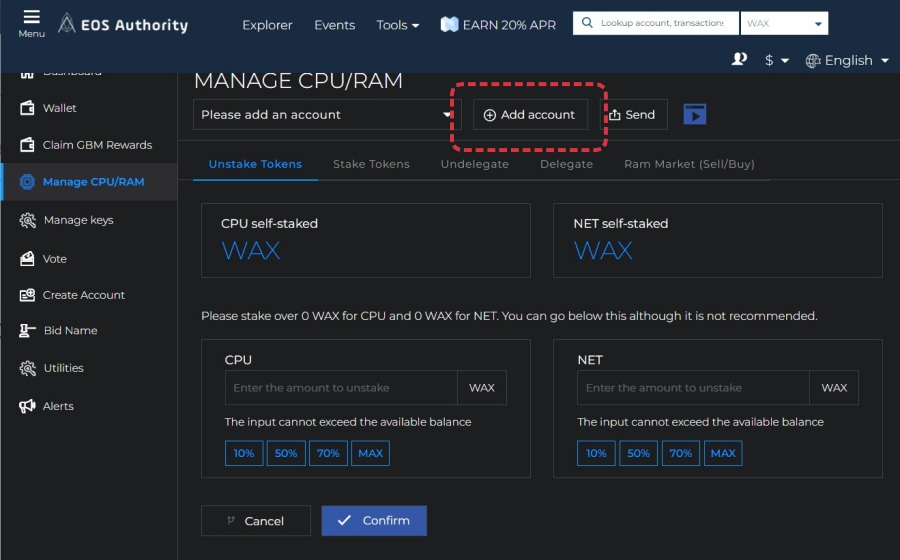 First, access the "EOS Aouthority's WAXP Unstaking Page"
After accessing the page, click on "Add account".

You can choose a wallet to access, so select Cloud Wallet and connect it to your WAX wallet.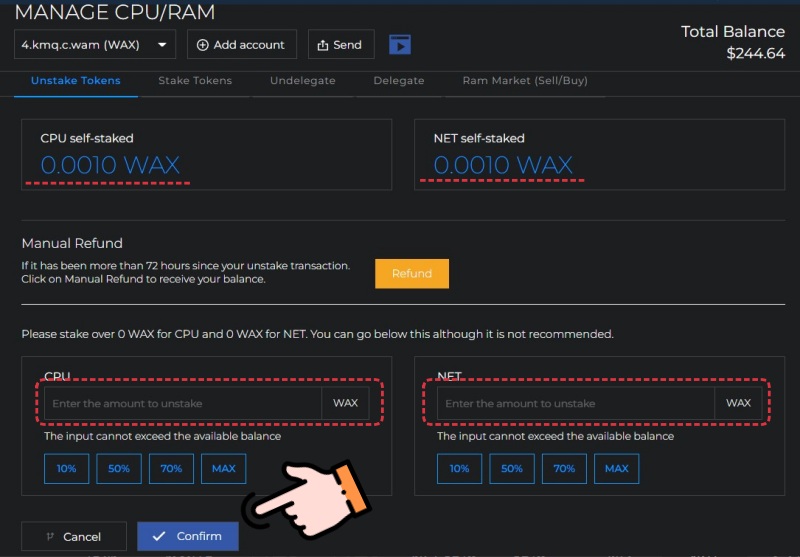 If it is connected, you will see the amount of WAXP that is staking.
Enter the amount of WAXP you wish to unstake in the red box and click Confirm.
You can now remove staking of WAXP from CPU and NET.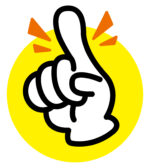 You can request a refund to your own WAX Cloud Wallet after 72 hours.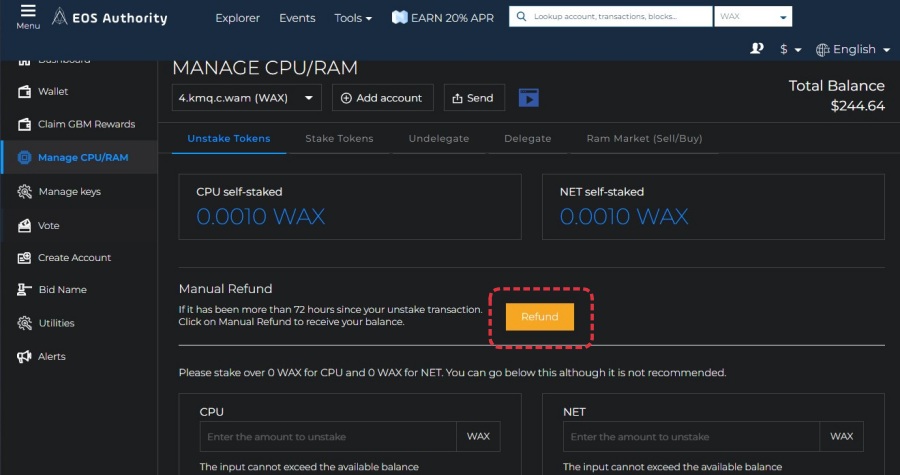 Click the button Refund again at least 72 hours after the WAXP unstaking operation.
Connect to your WAX Cloud Wallet to complete the transfer.
Please be assured that no fees will be charged at this time.
This is how to do WAXP unstaking.